Public Image features our favourite cult creators in conversation about life, art and creativity
Cardi B is as much a natural-born fighter as she is a slick, slaying charmer. When the rapper and former reality star arrives at M·A·C Soho in New York, her petite figure strikes an intimidating pose in Venetian-opulent Gucci heels, its laces partially hidden by bell-bottom Gypsy Sport pants, and a massive coat of white faux fur. It's an outfit appropriate for the snowstorm outside, one that has shut down half of the city but hasn't kept away Cardi and the lineup of her waiting fans. When they approach her for hugs and photos, she drops the fierce demeanor to stick her tongue out and pull a few playful dance moves. Over six million Instagram followers can attest to the following about the breakout star: Cardi, often shocking and occasionally controversial, is always fun, fiery and hilarious.
Cardi's goofy humour and snappy takedowns, delivered with mischievous, megawatt smiles, can almost make you forget how hard the beautiful Bronx native has fought to get to where she is. Briefly exiled from her home as a teenager, she took up dancing to support herself. Like other dancers, she promoted herself on social media and ended up developing a following for her quick quips, body positivity and devil-may-care attitude. Her unstoppable online presence won her a place on VH1's Love & Hip Hop, where she cracked jokes and delivered gritty real-talk about relationships with other women and men vying to claim their place on rap and R&B charts.
Cardi might be done with reality TV now, but her musical takeover has just begun. She self-launched and promoted two mixtapes, Gangsta Bitch Music Vol. 1 and 2; Rolling Stone was so blown away that they chose her as one of "10 Artists You Need to Know" last summer. More people than ever are tuning in to what Cardi has to say – or rap, drawing inspiration from her authenticity, ambition and warrior's spirit. As her star continues to rise, she's also taking centre stage at fashion weeks as a muse for designer Rio Uribe of Gypsy Sport. Here, she offers her always-on-point perspective about sex and love, sisterhood and solidarity, staying focused on success and the best way to banish negativity.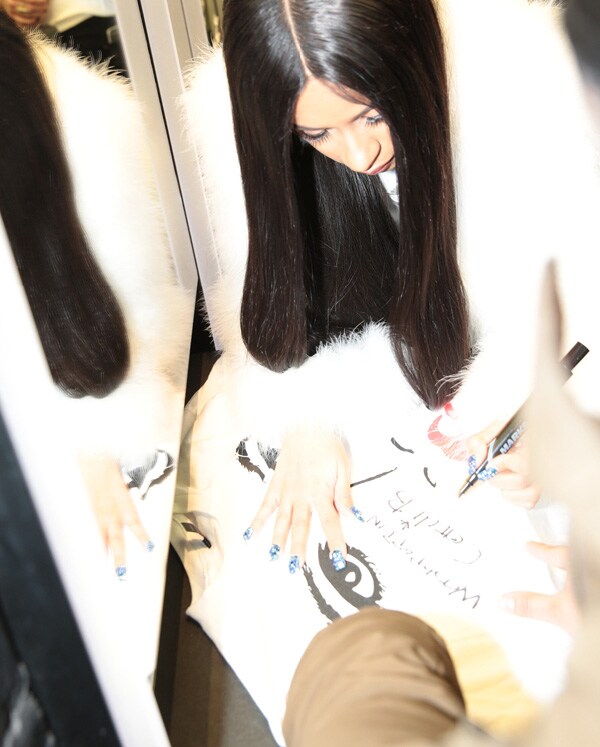 People see you as a comedian, a rapper, a reality star and an Instagram idol. What do you identify as most?
Music is my passion, so I see myself as a rapper. I also love making people laugh – there's a part of my brain that likes to make jokes every two seconds. I feel like there are little people working in there! So, I'm a comedian as well as a rapper – a comedian-rapper.
You talk about sex – a subject that a lot of people are still afraid to discuss publicly – almost all the time. Why do you think it's important to be open about the topic?
It is important to be open about sex so you can help other people who don't know how to have sex. I'd like to tell a girl about an experience with a bad blowjob so she doesn't feel like she's the one who's doing it wrong, or make a girl feel like she's not the only one who's having problems or the only one who likes certain freaky stuff.
"Love and men and women came into my life and they left me or did me dirty. Money never did. So I always want to tell her, 'Focus on you.'"
What women in your life have influenced you the most?
A lot of girls I used to strip with used to be a big influence on me because they'd say, "Hey, look at me: I'm 35 years old and I'm still stuck here. Don't be like me." They encouraged me to try my best to get out of there. My mother influenced me because my father used to take care of her until I was 13 years old. She always told me, "This is why you don't depend on a man. Because when you depend on a man and he leaves, you have nothing."
You're helping your younger sister Hennessy achieve success, for herself, right now. What is the most important lesson you want to teach her about life, love, work or fame?
My sister gets distracted by love a lot. I want to tell her, "Focus on yourself." Love and men and women came into my life and they left me or did me dirty. Money never did. So I always want to tell her, "Focus on you. You're in your prime, you're beautiful, you're 21." I didn't have nobody to invest money in me. I will invest money in whatever she wants – as long as I know she's focused. So, don't leave that opportunity because one day I might not have the money! Then I can't help you out, sis.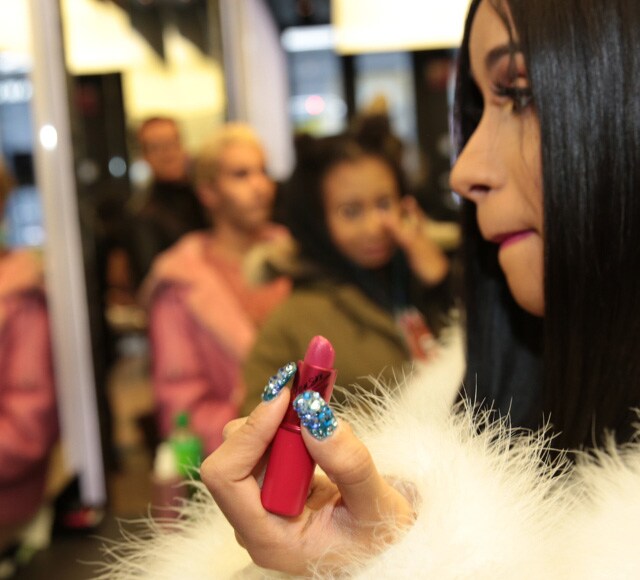 Now, more than ever, is a crucial time for solidarity between women. What would you want to tell women about standing in support of each other?
A lot of women want to claim that they're feminist. And I hate the fact that to some of them, being feminist means that you have to have an education or a degree or act a certain type of way. A feminist empowers different types of women! I would like to give a girl who has a degree advice. And I would like a girl who has a degree to give me advice. Why can't a female accountant give advice to a stripper about how to save money? And why can't a stripper give advice to an accountant about how to seduce your man without even touching him? With empowerment, all of us grow.
"You can slander me, but you can never say, 'That bitch ain't doing her thing.'"
What are your goals for 2017?
My goal for 2017, money-wise, is to make two million dollars. And I would like to make my music more worldwide. I want people to respect my music. A lot of people know me as Cardi B; I want them to know me as "Cardi B – she can rap!" Take your time and listen to my music, because I know it's good!
What advice would you give to anyone dealing with haters?
I would tell somebody that is dealing with hate to keep progressing. They can never shit on your progress. A lot of people say, "Oh, Cardi used to be a stripper, she used to be a hoe," even though I don't know them and they don't know me. People always want to slander me. Well, you can slander me, but you can never say, "That bitch ain't doing her thing."